How well are we doing?
Editor's note: We will soon be updating our policy comparisons and case studies to include our 12 newest countries: Germany, Serbia, South Korea, USA, Ethiopia, Australia, Spain, Italy, Nigeria, Turkey, Indonesia, Japan.
Sometimes, environmental policies can come into conflict with local communities - especially poor and marginalised groups who in the past have had little influence over policy-making processes. Pro-poor policy tries to fix this by identifying win-win interventions that help the poorest, tackle inequality, and ensure a just transition that works for everyone.
Creating policy that meets environmental and economic objectives can be difficult, and of the 20 countries surveyed it is emerging economies facing acute poverty challenges that often have the clearer policy frameworks. Many richer countries - such as the United Kingdom or Canada, have not yet considered pro-poor environment policy, and are therefore behind the curve; countries in the global south, where poverty and environmental conservation are more obviously intertwined, tended to score more strongly than elsewhere.
The United Arab Emirates, Portugal and Malaysia all have relatively weak policy tools and aren't clear how green policies will avoid regressive effects on poorer communities; none offers support for workers transitioning to new industries. By contrast, China, Senegal, South Africa and Sweden all have some pro-poor policy instruments, though none are completely comprehensive in their approach and vary in their integration with environmental policies.

Join the debate
About this policy
Though not all policies can be win-win, thinking about impacts on the poorest or economically marginalised can make sure governments are prioritising green policies that provide social as well as environmental benefits.
For instance, northern countries might target funds at providing insulation for poorer households, reducing heating costs as well as energy use. Countries with large fossil fuel sectors, where employment is at risk from a transition to clean energy, might target training or re-employment programmes at miners or rig workers. The principle of pro-poor policy is to create a transition where no-one is left behind, by making sure green policies prioritise social protection, inequality and justice.
There are many ways to approach pro-poor policy, and the most comprehensive strategies will coordinate targeted interventions in areas of greatest social need and environmental impact. Less ambitious approaches will have singular initiatives with constrained funding. Many countries have not yet integrated environmental goals into poverty alleviation at all.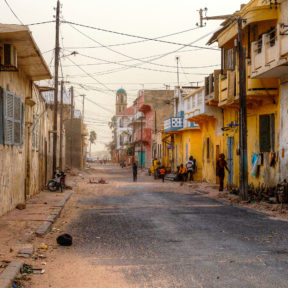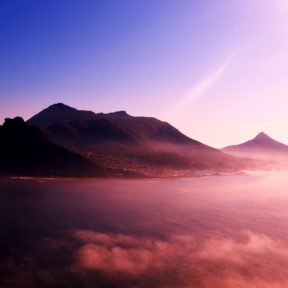 Case Study: South Africa
South Africa's world-famous 'Working for' initiatives have pioneered an inclusive approach to job creation and environmental conservation for water, forests, coasts and ecosystems. These programmes provide around 50,000 jobs every year for economically marginalised groups – including young people, disabled people, and those living with HIV/AIDS – in land conservation and environmental management activities. Job quality remains relatively low and the programme requires up-scaling and funding, but the approach has been influential in demonstrating the effectiveness of policies with specific environmental and social objectives.

South Africa Country Profile