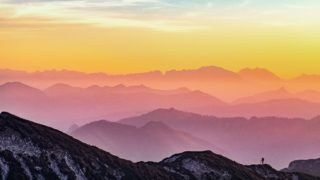 The Green Economy Tracker ('the tracker') is a webtool designed by the Green Economy Coalition (GEC) to help civil society 'track' green economy policies that are starting to be adopted by nations around the world.
It tracks the adoption of 21 key green economy policies, in 41 countries around the world, covering different regions, contexts and levels of economic development. Built around five themes – Governance, Finance, Sectors, People and Nature – and a green recovery from COVID-19, the tracker helps to define what greener economies mean in policy terms, and what an ambitious transition can look like in practice.
The GEC has developed the tool based on 10 years of thinking and collaboration with our partners and national experts from around the world. But it is an evolving tool, and we hope that new partners and users will work with us to share progress, contribute data, and track the transition to green and fair economies.
Though designed prior to the COVID-19 pandemic, we think that the policies and structural social, environmental and economic responses that the Tracker explores are more not less vital in a post-pandemic world. We welcome feedback on how we can improve Tracker to be more relevent, and to include new examples of how countries are stepping up - or stepping back - their ambition in transitioning to green economies.
What is the tracker for?
The scale and breath of global economic reform needed means that a 'green economy' is a complex and changing idea. The tracker aims to help clarify what a green economy transition might look like in practice by providing:
A structure to better understand the green economy, and a model policy framework demonstrating the kind of reforms that are needed.
Clear data on which governments that are making ambitious, necessary commitments to reform their economies to protect the planet.
A platform to crowdsource insights, perspectives and data to help track the reality of national transitions to green and fair economies.
A benchmark to help civil society push for more ambitious polices, or to hold governments to account to deliver on the commitments they have already made.
We know that building a greener economy is about much more than 'paper policies' and abstract targets. Policies only matter if governments implement their commitments, and people change their behaviour in how they think, consume and act to be more sustainable. As grassroots environmental movements around the world are showing, it is ultimately up to civil society to hold our leaders to account and deliver economic reform.
By helping to track the transition to green and fair economies, the tracker hopes to make a contribution to driving systemic change around the world.
Policy scoring methodology
The tracker aims to use a rigorous but simple methodology to benchmark the ambition of green economy policies around the world.
How the scores work
The GEC has identified five thematic areas of green economies that need policy reform – Governance, Finance, Sectors, People and Nature.
For each theme, the tracker identifies four key policies that are crucial to the transition to green and fair economies; e.g. for the theme of Governance, a policy is a National green economy plan.
In response to COVID-19, we have added a stand-alone 21st policy to the tracker which synthesises a range of sources and information on how countries are approaching a green recovery from COVID-19.
For each policy, the tracker uses a 5-point scale to score how ambitious it might be in supporting a green economy. A score of '5' reflects high ambition, while a '1' represents minimal ambition, with specific criteria described for each policy.
Each country is assessed against the scoring criteria based on the ambition of the most recent policies, pledges, targets and legislation that are relevant to the policy.
On each policy page, we distinguish between scores that are Firm, Provisional (there is uncertainty in the sources), and Coming soon to the platform. We also flag scores that have been Revised - lowered, raised or just updated with new sources.
On each country, page we show more detail - including +1 and -1 numbers showing how scores have changed, and badges showing if a score is Marginal between two scores.
How the scores are decided
Final decisions on scoring assessments are based on the criteria displayed on each policy page and made by the GEC secretariat, drawing knowledge from the GEC network. Scores are strongly informed by crowdsourced contributions of sources, data, and insights from users of the tracker website and national experts - but all errors and omissions are the responsibility of the GEC. Have your say, tell us what we missed and help us update the tracker using the feedback form.
The scores rely on as many objective sources as possible, but the contextual assessment of 'policy ambition' is ultimately subjective. We acknowledge and embrace this part of the tool.
The tracker aims to offset its weaknesses by crowdsourcing views and data from as many places as possible, allowing for a collaborative, 'citizen science' approach to tracking policies.
Rather than a single 'snapshot' or report, the tracker aims to be an evolving, improving assessment of green economy policies from a variety of countries and perspectives.
Acknowledgements
The Green Economy Tracker is - and will continue to be - a collaborative endeavour. The Green Economy Coalition secretariat would like to thank all our members and partners for their contributions and support.
Special thanks are owed to our partners eco-union (particularly Kristian Petrick, Jeremie Fosse, Eloïse Morales and Salvador Klarwein) and ECODES (particularly Charles Castro and Aranzazu Romero) for their vital assistance in developing the tracker methodology, data gathering, consultation and policy assessment. Rosy Cousins is owed special thanks for her unparalleled efforts gathering data on COVID-19 responses, and collating date for updating of the platform. We thank the development team at Applied Works for their excellent work designing and building the final web tool, and David Norman for his work in shaping the initial tracker concept.
We owe enormous thanks to Feisal Rahman, Wame Hambira, Cadu Young, William Scott, Zhanfeng Dong, Andres Calvo, Wojtek Kalinowski, Rita Pandey, Yu-Leng Khor, Jeamme Chia, Ganzorig Gonchigsumlaa, Mohamed Ftouhi, Abdelali Dakkina, Maria Elena Gutierrez, Mafalda Sousa, Francisco Ferreira, Henri Mathieu Lo, Elhadji Mamadou Fall Tall, Georgina Ryan, Keron Niles, Ronald Kaggwa, Tazneed Alam, Victor Anderson, Misgana Elias Kallore, Jan-Erik Thie, Giulia Melina, Abiodun Aderibigbe, Semsa Alic, Bengisu Özenç, Anna Malos, Simon Graham, Rupert Posner, Sasoshi Kojima, Takashi Otsuka, Erin Kawazu, Sarwat Chowdhury, Suh-Yong Chung, Guntur Sutiyono, Petra Christi and Ed Barbier for assisting us in data gathering and refining the national policy assessments. All errors and omissions remain our own.
We thank Steve Bass, Paul Steele, Derek Eaton, Karen Ellis, Ben Milligan, John Hontelez, Sarah Montgomery, Mireille Martini, Benoît Lallemand, Katherine Trebeck, Madhavi Ganeshan, Ferzina Banaji, Tavis Potts, Laura Kelly, Greg Ford, John Maughan, Ruth Mayne, Georgina Mace and Dave Reay for their contributions and guidance. And we thank our many colleagues at GEC national hubs for their advice and ongoing support - especially Elize Hattingh and Carlos Rigolo.

FAQs
Why are these 21 policies and these 41 countries covered?
The 21 policies covered in the tracker are in no way exhaustive of important green economy policies. They were defined by GEC and our stakeholders to cover key policies under each of the 5 themes of green economy, emerging responses to COVID-19, and to reflect the kind of reforms that are already underway around the world.
The 20 countries initially assessed by the tracker were chosen to cover i) a diverse sample of different sized economies, different regions, development paths, and approaches to economic and environmental policy, and ii) countries hosting the GEC's 7 national hubs, where green economy dialogues are ongoing. We have expanded to the current 41 planned countries with these priorities in mind.
Could the tracker cover 'X' country or policy?
Potentially. We hope to secure interest and resources to be able to add many more countries to the tracker over time. This will allow us to give a much more complete picture of green economy policy ambition around the world.
For new policies, we will be using the current policy set to ensure comparability across countries in the immediate future. But, given how fast the green economy policy space is moving, we anticipate that an updated set of policies will be needed soon. We hope to secure resources to allow us to represent even more refined policy priorities and higher levels of ambition around the world.
If you have a suggestion for a policy or country that should be added to the tracker, or a partner to work with, then please let us know.
How is the tracker updated?
At launch, the tracker's assessments are based on initial data created by the GEC and its partners through consultation. This data is inevitably incomplete, partial and subjective. By using the feedback form, users and civil society organisations from around the world can submit new information, sources, and perspectives for inclusion in the tracker. The GEC secretariat will liaise with contributors to incorporate submissions into the tracker assessments and update them over time - transparently identifying where scores are changed or sources updated. We think of this collaborative approach as following the principles of citizen science to crowdsource better data and more diverse perspectives

How can I contribute or feedback on the tracker?
We welcome all input and feedback on the tracker - be it criticism, new information, questions or sources for more recent data.
Please use the 'Have your say' button on each page and complete the form, or alternatively email chris.hopkins[at]greeneconomycoalition.org

Coming in the future:
How can I best use the tracker?
How can my community make best use of the tracker?
How does the tracker compliment other tools?
Policy Annex
Text of our 21 key green economy policies, across 5 themes - Governance, Finance, Sectors, People, and Nature - and COVID-19.
See specific policy pages for further details and scoring gradations.

National green economy plan (Governance – 1.1)
Implement a national green economy plan to coordinate green policies towards a sustainable and inclusive net-zero carbon economy by 2050.
Inclusive governance (Governance – 1.2)
Champion inclusive and gender-aware governance for corporate and public sector, including consultation and employee involvement in decision making.
SDG business strategy (Governance – 1.3)
Promote a national strategy that rewards businesses and organisations who are taking action to achieve the UN Sustainable Development Goals.
Wealth accounting (Governance – 1.4)
Mandate development of a comprehensive national wealth framework that takes all types of capitals - human, social, natural, financial/economic - into account.
Green finance plan (Finance – 2.1)
Commit to prioritising sustainable finance reform, and create clearer incentives for public and private finance to invest for the long term.
Green fiscal & monetary policy (Finance – 2.2)
Propose fiscal and monetary reforms that will minimise environmental systemic risk, based on sustainability reviews of government budgets, spending and monetary policy.
Safe & accountable banks (Finance – 2.3)
Introduce rigorous financial, environmental and social stress tests for banks and financial institutions, to ensure they are safely serving society.
Pricing carbon (Finance – 2.4)
Provide strong and predictable carbon prices through carbon taxation or trading schemes at the national or regional level.
Green sectoral policy plan (Sectors – 3.1)
Commission an independent, cross-sector body to develop and coordinate green economy policy across key sectors; including agri-food, energy, transport, buildings, waste etc.
Small business support (Sectors – 3.2)
Provide legal form and targeted financial, training and regulatory support to SMEs and social enterprises that are developing green and sustainable business models.
Carbon budgeting (Sectors – 3.3)
Commit to legally binding carbon budgets that are consistent with NDCs and meet the Paris Agreement's 1.5°C ambition.
Clean energy policy (Sectors – 3.4)
Adopt ambitious medium and long-term targets for share of renewable energy in final consumption, and commit to a corresponding clean energy investment plan.
Green jobs (People – 4.1)
Incentivise the creation of decent green jobs, and support citizens & communities to access new livelihoods - especially those employed in brown sectors & industries.
Pro-poor policy (People – 4.2)
Prioritise an integrated approach pro-poor policy that reduces social inequality and economic marginalisation, while also conserving the environment.
Participatory policymaking (People – 4.3)
Mandate transparent and comprehensive consultation and assessment of government policies, focusing on their impact on women and socially marginalised groups.
Innovative social protection (People – 4.4)
Broaden citizen participation in the new green economy through piloting new approaches to social protection, basic income, and community ownership.
Ocean & land conservation (Nature – 5.1)
Commit to achieve nationally relevant SDG 14 and 15 targets, and the publication of an official implementation strategy with regular progress assessments.
Natural capital accounts (Nature – 5.2)
Produce comprehensive natural capital accounts that distinguish between value of nature to communities, the economy, and the global environment.
Natural capital committee (Nature – 5.3)
Create an independent body to provide expert advice to government on natural capital and with a mandate to advise on the impact of budgets, planning and infrastructure decisions on nature.
Nature-based fiscal reform (Nature – 5.4)
Replace fiscal and monetary policies that damage nature with sustainable conservation and restoration policies, supported by a ring-fenced natural capital budget.

Green COVID-19 recovery (stand-alone)
Deploy an ambitious suite of green recovery policies as part of COVID-19 economic support packages, which provide immediate stimulus and drive a structural transition of economic sectors towards a greener, more resilient, and inclusive economic model.