How well are we doing?
Editor's note: We will soon be updating our policy comparisons and case studies to include our 12 newest countries: Germany, Serbia, South Korea, USA, Ethiopia, Australia, Spain, Italy, Nigeria, Turkey, Indonesia, Japan.
Our economies and societies are fundamentally reliant on nature, so building policies to protect the environment on land and in the ocean is very important. A well-designed Ocean and land conservation plan will link to the Sustainable Development Goals (SDGs) and set targets, establish responsibilities, and provide funding for preserving forests, fisheries and other important ecosystems that provide essential goods, services and natural spaces.
Of the 20 countries surveyed, all showed consistently average progress on conservation and planning around SDG 14 (Life Below Water) and 15 (Life on Land), with almost all having developed a basic strategy for delivery – albeit with different levels of detail, commitment and ambition. There were several relatively strong performers, including Peru, Sweden, and Uganda, but Canada has taken perhaps the most comprehensive approach. By setting out a specific and concrete strategy for each SDG, including SDG 14 and 15, Canada has described a conservation implementation plan that involves relevant governmental agencies, milestones and provides practical examples.
China and Brazil both have significantly weaker policy frameworks and ambivalence toward the SDGs in general, especially concerning given the vast array of natural habitats and globally important ecosystems within these countries – on land and at sea. The United Kingdom is also an unexpectedly weak performer given its public and private sector role in supporting the SDGs at a global level, but the lack of a clear plan for SDG 14 and 15 combined with a much-delayed Voluntary National Review of SDG progress perhaps demonstrates a lack of prioritisation at national level.

Join the debate
About this policy
There are many international frameworks that try to provide joined-up targets and support national conservation efforts in different ways. Arguably the most important and comprehensive are the UN Sustainable Development Goals (SDGs), adopted by 193 countries in 2015, which combine ambition on sustainability with targets for economic development and shared prosperity. Of the 17 goals, SDG 14 (Life Below Water) and SDG 15 (Life on Land) are particularly important to environmental conservation, although all 17 are vital to building a green and fair economy.
The actions needed to safeguard nature will vary by country, but the strongest policy approaches will have a comprehensive plan for meeting SDGs 14 and 15, setting out funding requirements, regulatory changes, and intermediate targets for monitoring progress. Intermediate policies may set out a national approach to delivering the SDGs, but lack detail or on how to deliver on SDG 14 and 15 to protect nature. Countries with the weakest policy will have no strategy or targets in place, and may not have seriously engaged with the SDGs at all.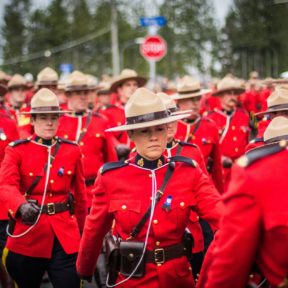 Case Study: Canada
Following formal adoption of the SDGs in 2015, Canada published the Federal Sustainable Development Strategy for Canada (FSDS) 2016–2019 the following year, with targets for 2020, clear development priorities, and identified actions to achieve them, including a clear consultation phase with civil society. By framing these interventions around 13 aspirational goals most relevant to Canada, and the multiple SDGs that they link to, the approach is crosscutting while also providing clarity on commitments related to specific goals. Plans for meeting SDG 14 and 15 are addressed in the aspirations for 'Healthy coasts and oceans', 'Sustainably managed lands and forests', and 'Healthy wildlife populations'.

Canada Country Profile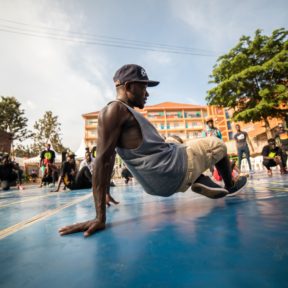 Case Study: Uganda
Unlike Canada, the Ugandan government's approach to planning for nature conservation has been to integrate the SDGs directly into its main economic planning document, the Second National Development Plan 2015/16-2019/20 (NDPII). This followed an initial review report into Uganda's readiness to implement the SDGs, which identified some minimal targets and commitments for each SDG, including SDG 14 and 15. This joined up approach, which allows monitoring and evaluation of annual progress against SDG relevant targets in line with regular annual national development reporting and sectoral reports, is a strong implementation approach – though dependent on increasing the ambition and detail of current targets.

Uganda Country Profile